About Us
Rocky Mountain Infectious Diseases (RMID) got its roots when Dr. Mark Dowell moved to Wyoming from Houston, Texas in 1992. He saw a huge need to open a practice as no doctors in the State of Wyoming offered the medical specialty of Infectious Diseases.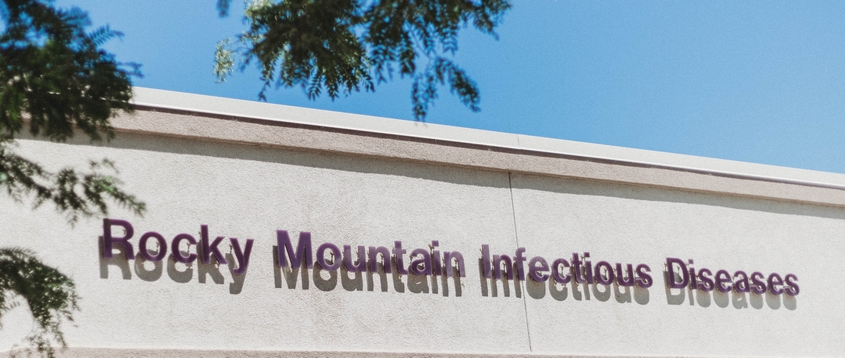 Through educational lectures, care clinics in surrounding communities, international antibiotic research trials, hospital infection control policy development, public health management, antibiotic stewardship, and 24-hour availability, RMID has prompted major changes to the care of patients experiencing infectious disease complications.
RMID has grown tremendously over the last 30 years and that has been very gratifying. The types of cases we have managed have often only been seen at university centers. We have managed leprosy, tularemia, relapsing fever, bubonic plague, and Rocky Mountain spotted fever amongst the innumerable interesting, challenging cases.
We are proud to offer the full breadth of infectious disease inpatient and outpatient care from start to finish and truly are a regional, multi-state infectious disease practice.
Our scope of services includes outreach clinics, outpatient intravenous antibiotic services, the role of County Health Officer, wound care, travel medicine, and antibiotic stewardship, including regional infection control policies. This expansion has allowed us to better serve the changing needs of the community in Central Wyoming and nearby areas.
We are a team of over 25 employees, 4 board certified physicians and a highly mentored nurse practitioner. Our vision is to deliver expert care with a friendly, personalized Wyoming touch.
Meet Our Providers
Contact Us Today to Make an Appointment
The doctors at Rocky Mountain Infectious Diseases are available to help you with your treatment and prevention needs. To ask any questions or schedule an appointment, please call us at (307) 234-8700 or send us a message through the contact form.
Contact Our Office Today!