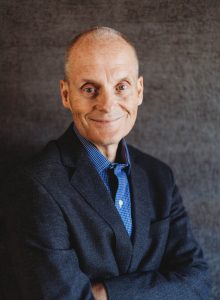 Dr Mark Dowell was born in Dallas, Texas and has lived in many areas of the country as a child. He is board-certified in Internal Medicine and Infectious Diseases. In December 1992, he moved to Casper Wyoming, and formed what is now known as Rocky Mountain Infectious Diseases (RMID). Dr Dowell is involved in clinical antibiotic research, public health management, infection control and antibiotic stewardship and providing care to rural communities in the state of Wyoming.
Dr Dowell graduated from the University of Massachusetts Medical School. He completed his residency in Internal Medicine at the University of Texas, Galveston and then Infectious Disease fellowship training at the Baylor College of Medicine in Houston.
Dr Dowell is married to Caryn, his college girlfriend, and has two grown kids. His interests include professional and college sports, specifically Wyoming football, the Boston Celtics, and the New England Patriots amongst others. He enjoys jogging, gardening and fly fishing as well as jazz.