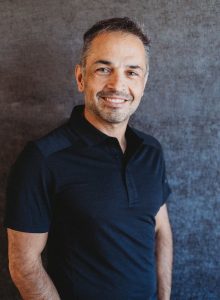 Dr Ghazi Ghanem is board-certified in Infectious Diseases and Internal Medicine.
Dr Ghanem graduated from Saint Joseph University Faculty of Medicine in Beirut, Lebanon where he completed his Doctorate of Medicine. He attended East Tennessee State University in Johnson City Tennessee for Internal Medicine. He completed an Infectious Diseases Fellowship at The University of Texas-MD Anderson Cancer Center in Houston, TX where he specialized in treating patients with immunosuppression. He pursued clinical research in multi drug resistant bacteria and published several articles in that regard. He also completed an Epidemiology training at the Society of Healthcare Epidemiology of America in San Antonio Tx.
Dr Ghanem joined RMID in August 2006. He serves as an infectious diseases consultant at Wyoming Medical Center-Banner hospital and in a consulting role in several other hospitals across the state of Wyoming. He has also served as the Natrona County co-Health officer and as the medical director of the infection control department at WMC-Banner hospital.
He and his wife and 3 daughters are active in the community, where the family enjoys hunting, fishing, and camping.